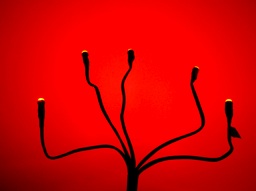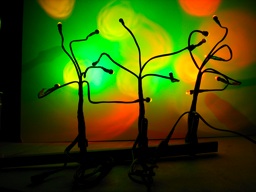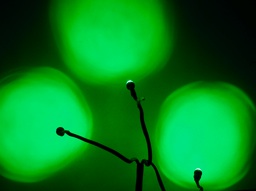 LED

fantastic

Tentacles

Tentacles use the latest narrow-beam or wide-angle high-power LEDs.

Each bunch of tentacles uses only one watt of power, yet provides enough illumination to read by, to cook with, or to light your camp.

A small selection turns your space/garden/den into a psychedelic wonderland.

Bunches of Tentacles can be clipped almost anywhere and each tentacle can be individually directed so you get the light exactly where you want it.

Each tentacle is approximately 20cm/8" long, but if you have other requirements, just let us know.

Can't wait to buy your Tentacles?
Read the detail before?
Go straight there now!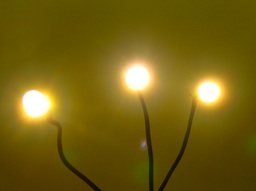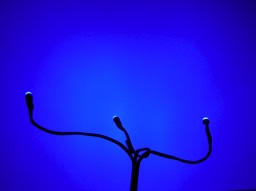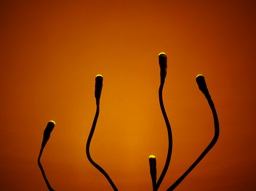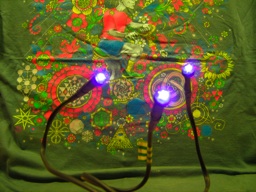 Technical Information
Tentacles are triple-insulated and water resistant. Tentacles need 12 volts DC to operate. This can be supplied from a mains (240v) adapter or from a vehicle or leisure battery. We can provide the necessary connectors from our Plug'n'Power range, or you can wire 12v directly to the plug socket provided with every set of tentacles.
Standard Tentacles come with a one metre power lead - but we are happy to extend this if you ask.
We also make extension leads in standard lengths.
Tentacles feature a short 'fly' lead with a Plug'n'Power socket. This enables further tentacles (and other LEDfantastic lights) to be connected directly, avoiding the need for extra power supplies and multiple cables.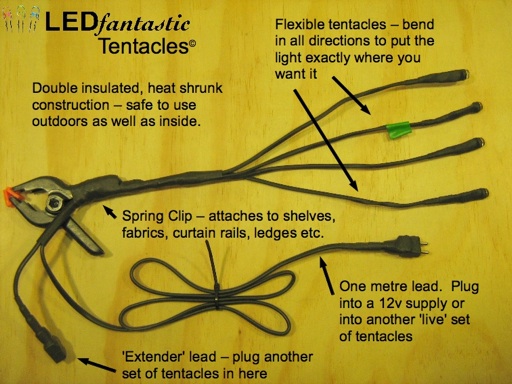 For information on adapters and any other non-standard requests, please e-mail us via our Contact page.
We will get back to you as soon as we can.
The clip used to attach the lamp to a surface opens up to 3cm/1.25" wide and is 10cm/4" long. If you require a different sized clip, just let us know...
Tentacle Sales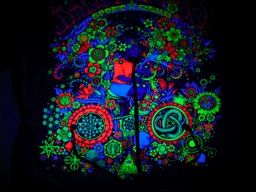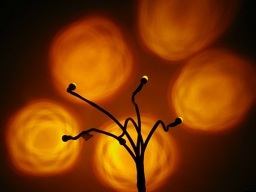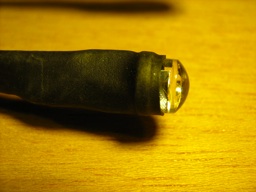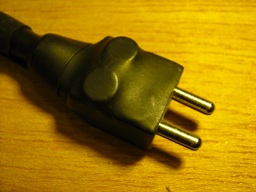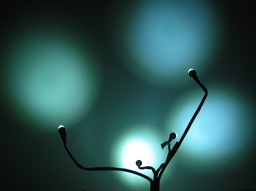 To order more than one set please insert the correct quantity on the next screen.
Tentacles
Tentacles

Power = 1 watt
Voltage = 12 volts
Current 0.1 amp

from


£22.00


per set
You may need extension leads, multi-way connectors, switches etc - these can be found in our Plug'n'Power section.
We've included here what you'll need to power your tentacles (ie. the adapter and socket below).
Remember you only need one power supply and socket for a whole string of sets of Tentacles.
Tentacles are also available in kit form - you can order these here too.
Standard Tentacle Kit
Tentacles
Kit

Includes LEDs, wire
resistor, plug connecter
tape, flexible wires

Instructions here

from


£12.00


per set
12v 2A Adapter
12v Adapter

Current = 2 amps (max)
Voltage = 12 volts
2.1mm power-out plug
£9.00


per item

2.1mm Socket

Compatible with our standard 12v power supply
(available here)
Central spike is 2.1mm wide
£5.00


per item
See our Plug'n'Power section for more switching and power options.