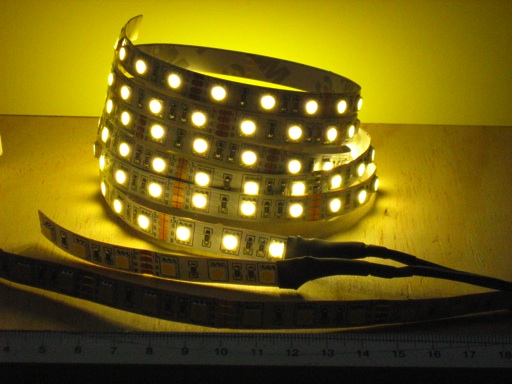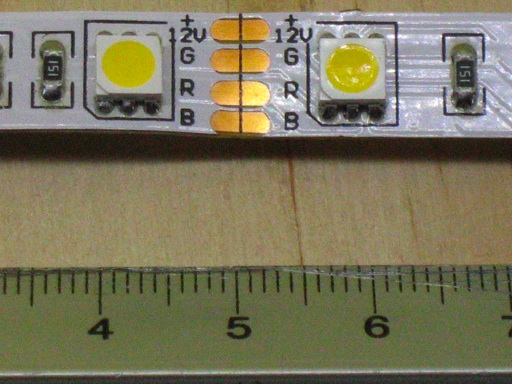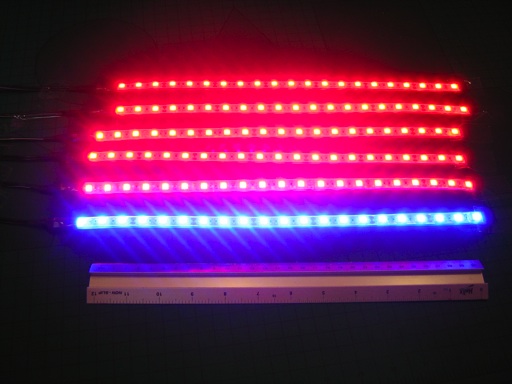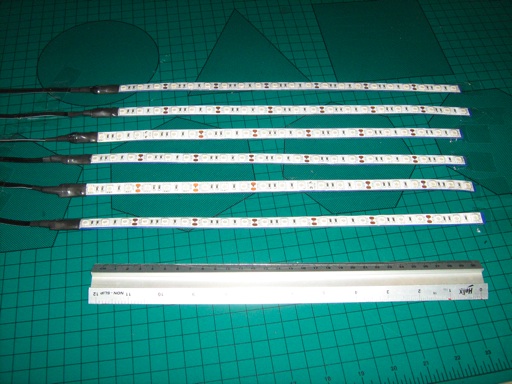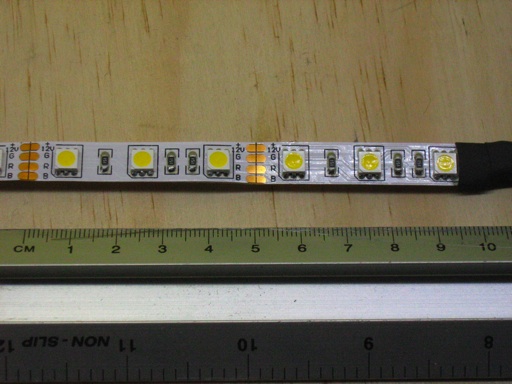 LED Strips

We supply the best quality '5050' LED strips. These strips feature the latest, most powerful SMD (Surface Mounted Diode) LEDs and use up to 9 watts per metre. They emit light from a flat surface in an all-round 140 degree beam, making them ideal for lighting smaller spaces, eg. under kitchen cabinets.

The non-waterproof version is 10mm wide and 2mm high - tiny enough to fit in all manner of subtle places. Add 2mm width and height for the waterproof strip. The strips are so bright it is best to have them hidden from direct sight. The non-weatherproof version comes with a sticky backing tape - simply peel off and press into place.

Available in waterpoof as well as non-waterproof versions, all strips are designed to be static - continued flexing will cause the delicate electrical connections to fail. In high-impact situations the waterproof version is also much harder-wearing.

Waterproof strip has no adhesive backing and should be fixed in place using strong glue, cable ties, cord grips etc as appropriate.

Get your LED strips here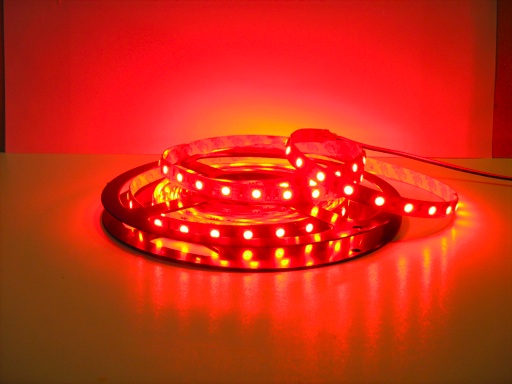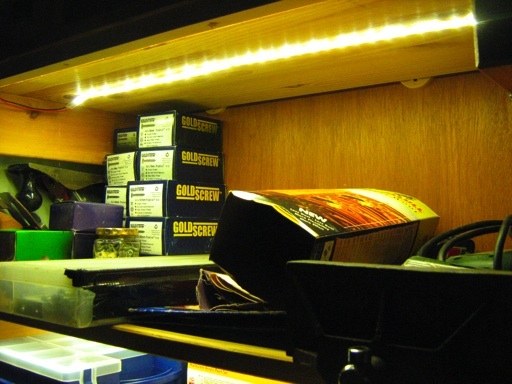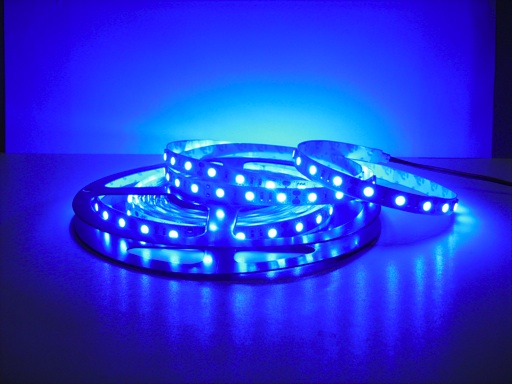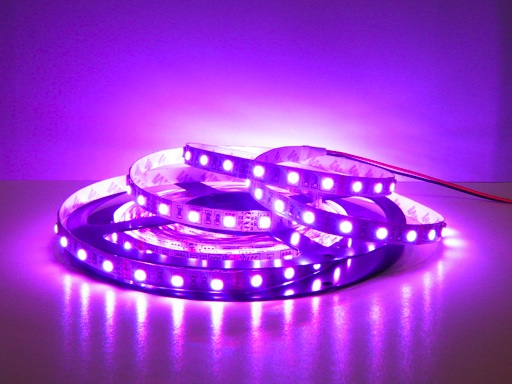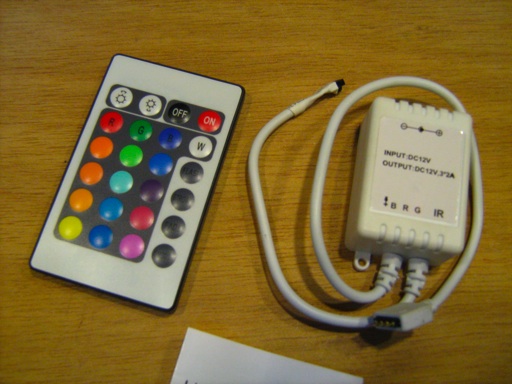 LED Strip Sales
| | |
| --- | --- |
| On this page you can order up to one metre of any kind of strip in ten centimetre intervals. We can supply strip in any length - please contact us if you need other lengths. | |
Indoor LED Strips
Indoor /
Fair Weather

Current = 0.75 amps per metre
Voltage = 12 volts
Power = 9 watts per metre
Weatherproof LED Strips
Waterproof strip has an IP rating of 64 - "Water splashing against the enclosure from any direction shall have no harmful effect" so we refer to it as 'Weatherproof' - we can't guarantee they will work for long under water.
Weatherproof

Current = 0.75 amps per metre
Voltage = 12 volts
Power = 9 watts per metre
Ancillary Parts
If you are ordering colour change strip, you will also need a control unit, which is available below. Each control unit can control up to 5m of colour change strip BUT also needs a 12v power supply

Don't forget all strips are 12 volts, so you may well need a 12v power supply whichever you choose. We are happy to advise on power supplies, but as a rule of thumb you should have 1 amp (at 12v) per metre of strip. This means our standard supply, below, will power up to 2m of strip. We can source larger power supplies as required.
12v Adapter

Current = 2 amps (max)
Voltage = 12 volts
2.1mm power-out plug
£9.00


per item

Colour Change Controller

Current = 6 amps (max)
Voltage = 12 volts
2.1mm power-in socket
£10.00


per item