These instructions apply to the Car Plug that we supply, but all such plugs are more-or-less the same, so you could probably attempt any such plug you have.
Ideally read the instructions through first before attempting the job.
Got all that? Let's go....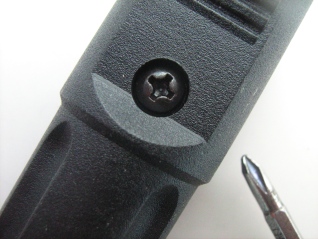 There's only one screw on the plug.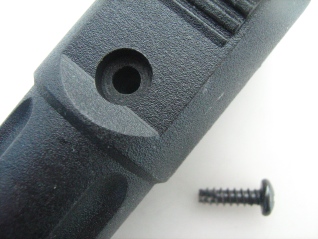 Unscrew it.
Unscrew the knurled nut at the 'top' end...
be careful, things may spring out.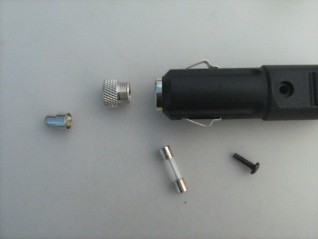 As well as the end that you unscrewed there should be a solid metal plunger piece (far left) and a fuse.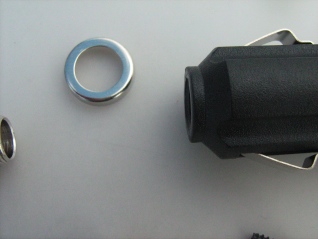 Use a fingernail or knife to prise off the collar from the end of the plug.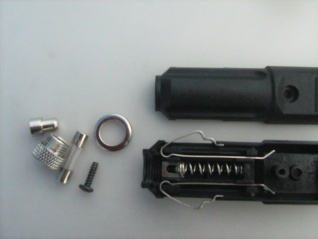 You can now lift the top half of the plug away...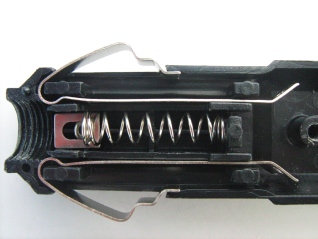 ...revealing the insides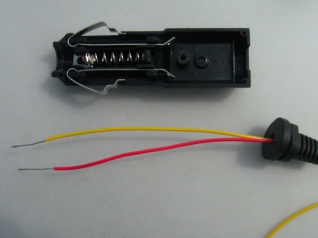 Thread the wires from your kit (or whatever you are going to power)
through the grommet from the 'bottom' end.
They should be Bared & Twisted to about 1 cm.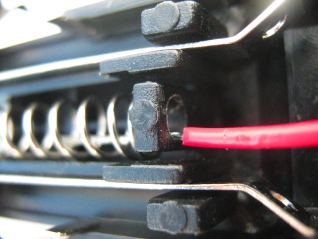 Thread the positive wire through the hole at the base of the spring.
Then up through the middle of the spring and through the hole that's in the end of the small metal plate.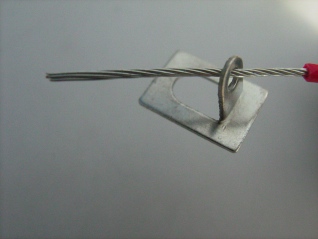 Pull a bit more wire through and you can get the metal plate free - it's easier to work on like this.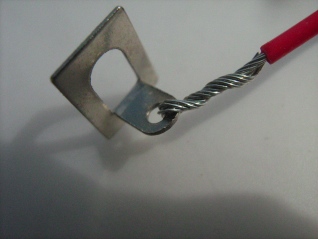 Twist the end of the wire back on itself.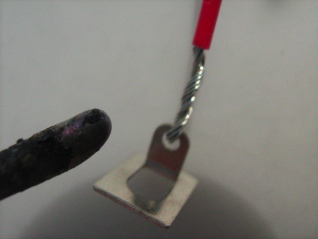 Switch the soldering iron on now if you haven't already done so...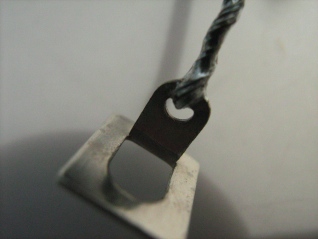 ...and solder the wire to itself and the plate.
Along the sides of the plug there are two large connectors.
They are springy and help the plug stay securely in its socket.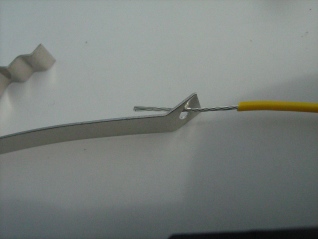 Remove one of these connectors from the side of the plug. It doesn't matter which one you choose.
If you make sure the second one is left in place you'll be able to see exactly how the first one goes back.
Thread the end of the negative wire through the hole on the end of the connector.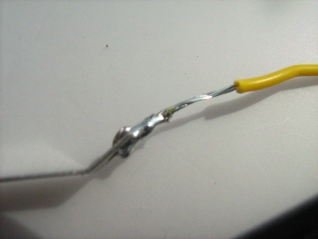 Twist it over onto itself & solder, the same as you did for the positive wire.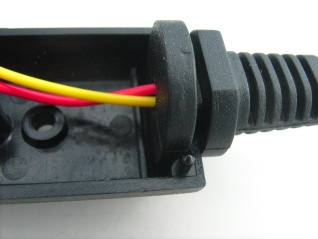 Fit the grommet back into its seating at the bottom of the plug.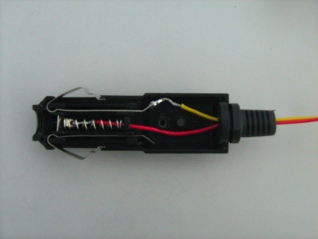 Fit the positive & negative parts back into the plug. Be sure you don't cover the screw hole with either of the wires.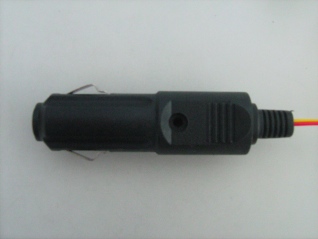 Fit the two halves back together. They should mesh exactly, all the way around, without much force at all.
If this is being at all troublesome, something is in the wrong place - open it up & look for the problem.
DON'T FORCE IT!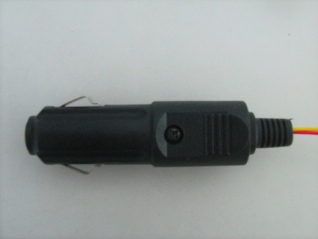 Fit the screw back first...
...then the collar at the top end.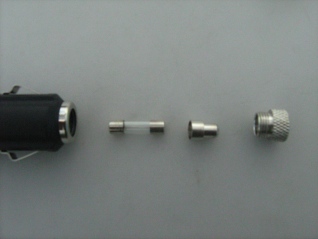 The fuse, plunger & knurled nut go in this order...
Put the fuse into the plug and the plunger into the knurled nut.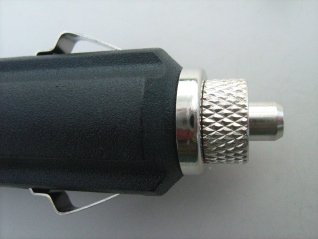 Screw in the knurled nut with the plunger in place.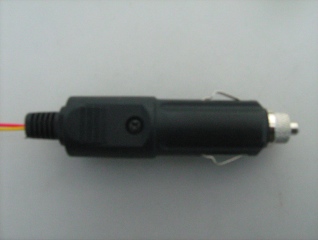 The plunger should 'give' under pressure and be springy.
If it is stuck solid then you need to free-off the spring.
Undo the plug and find out what the problem is.
Job Done.